June is LGBTQ+ Pride Month, and if you're looking to add some queer books to your TBR to celebrate, you're in luck. There are more books by queer authors and featuring characters from across the gender and sexuality spectrums than there ever have been before, which means plenty of books to read for Pride Month.
Plus, with so many LGBTQ+ books being pulled from shelves across the US, there has never been a more crucial time to show your support for these authors and their work.
So, without further ado, here are some LGBTQ+ books from my personal library that I've enjoyed. They span a variety of genres and styles, so there's lots to explore!
1. Mostly Dead Things
Kristin Arnett's debut novel follows a Florida taxidermist who is grieving her father and trying to understand her mother's new obsession with avant garde art. It deals with the complexities of family and mental health in ways that sometimes feel absurd or extreme.
If you enjoy this novel, I also highly recommend Arnett's With Teeth. It explores the dysfunctional relationship between two women and their son while playing with the thin line between the real and the imagined.
2. Fried Green Tomatoes at the Whistle Stop Cafe
Fanny Flagg's classic is refreshing not only in its unique style and form, but also in that it presents a relationship between two women that is not only accepted but celebrated by their small Alabama town in the 1920s and 30's. It's a truly endearing and special story of sapphic love and joy.
3. The Song of Achilles
This well-loved contemporary classic is a retelling of the myth of Achilles from the perspective of his lover, Patroclus. Full of lyrical prose and sweeping romantic declarations, Madeline Miller's The Song of Achilles has left many a reader in tears.
Despite the unavoidable and tragic ending, Miller has crafted a beautiful story of queer love.
4. The Passion
Jeanette Winterson has a long backlist of sapphic novels you can enjoy for Pride Month, but if you're looking for an entry point into her work, The Passion is a mesmerizing place to start. Set during the Napoleonic Wars, it follows a young man enlisted in Napoleon's army and a mysterious Venetian woman who tells strange tales about her city's boatmen and the lover she left behind.
You might also consider trying Winterson's debut novel, Oranges Are Not the Only Fruit, Gut Symmetries, or The Powerbook, all of which explore complicated relationships between women.
5. The Great Believers
Rebecca Makkai's The Great Believers follows two timelines, one of which takes places during the 1980s AIDS epidemic in Chicago. Art curator Yale navigates the treacherous waters of dating during this period while also grieving his dying friends and trying secure an important deal with a former model.
In 2015, Yale's former friend searches for her estranged daughter in Paris while reflecting on the losses she experienced during the AIDS crisis. This National Book Award Finalist is vivid in its realism and absolutely a modern classic worth reading.
6. Orlando
Speaking of classics, Virigna Woolf's Orlando offers a witty take on gender. The titular character undergoes a mysterious and magical sex change part way through the novel, which spans 300 years of Orlando's escapades and romances with both men and women.
If you're looking to get into reading classic novels, this one is an entertaining and thought-provoking one to start with.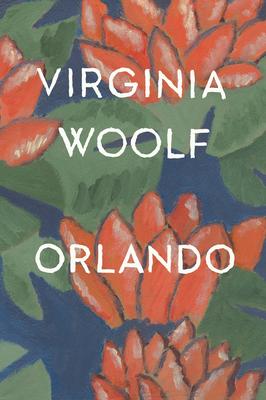 7. s/he
Minnir Bruce Pratt's s/he is a collection of lyrical essays about her relationship with Leslie Feinberg, the renowned author of Stone Butch Blues. The writing is absolutely beautiful, and this petite book offers a look at the fluidity of gender and Pratt's experience of coming out after growing up in the South.
8. Girls Can Kiss Now
For a look at lesbian pop culture through the ages, Jill Gutowitz's essay collection has everything you need. Smart, funny, and insightful, this book covers Gutowitz's experience of growing up in the 90's without much queer representation in the media, the ethics of speculating on a celebrity's sexuality, and an unexpected encounter with the FBI.
9. Me Talk Pretty One Day
David Sedaris is a humor writer and essayist whose books make for an enjoyable reading experience. Me Talk Pretty One Day is my personal favorite of his essay collections. It is split into two sections, the second of which includes stories from when Sedaris and his husband lived in France.
10. Frankissstein
Winterson is gracing this list twice, partly because she's a favorite author of mine, but also because her most recent novel, Frankissstein, deserves its own spotlight here. Blending sci-fi and literary history, this latest novel uses AI as a lens for questioning the gender binary while also exploring a fictionalized Mary Shelley's experience of writing Frankenstein.
This novel features a transmasculine protagonist, a complicated love story, robot sex workers, and questions about the nature of life itself.
11. A Psalm for the Wild-Built
Becky Chamber's cozy sci-fi novella follows a non-binary tea monk called Sibling Dex on their search for meaning and fulfillment. On their way through the wilderness, they meet a friendly robot who has been sent to study humans after many years of no contact between the two groups.
This short and heartwarming story of friendship and finding one's place in the world is followed by an equally charming sequel and is the perfect feel-good read for Pride Month.
12. A Memory Called Empire
This stunning sci-fi novel is the first in a duology about Mahit Dzmare, the latest ambassador from a small space station to the sweeping Teixcalaanli Empire. It's full of political intrigue and poetry, with a romantic subplot that has Mahit falling for her Teixcalaanli handler.
13. An Unkindness of Ghosts
Rivers Solomon's sci-fi novel takes places on a space station with a stringent, racialized class system mirroring that of the Old South. Our ambiguously gendered protagonist Aster seeks to uncover secrets about her mother's death and the space station, and may overthrow the whole system in the process.
If you enjoy An Unkindness of Ghosts, Solomon's Sorrowland is just as captivating. An intersex teen escapes a cult with her newborn twins, only to be haunted by strange visions.
14. August Kitko and the Mechas from Space
Despite its somewhat off-putting title, August Kitko and the Mechas from Space is a fun new take on the space opera genre. An unlikely group of musicians team up with rogue alien mechas to do battle against other mechas trying to destroy Earth. One of the protagonists is a non-binary mega popstar, the other an awkward jazz pianist.
Author Alex White has said this book will be the first in a trilogy. The second book, Ardent Violet and the Infinite Eye, is tentatively set to be released in 2024. White has stated their intentions not to ever leave readers on a cliffhanger, though, so don't be afraid to jump in now.
15. The Paradox Hotel
Part time-travel story, part murder mystery, The Paradox Hotel is full of suspense (and tragic sapphic love). January Cole is head of security at the Paradox Hotel, where wealthy tourists can hop aboard a time machine to visit the pyramids of ancient Egypt or see dinosaurs in their natural habitats. Three bidders who wish to buy the hotel come for a visit and strange, deadly things keep happening.
January has to figure out what's happening in her hotel while combating the effects of a time-travel induced sickness and grief from the loss of her girlfriend.
16. She Who Became the Sun
2021 saw the rise of some of the best sapphic high fantasy books to have hit the shelves. She Who Became the Sun is a Chinese history inspired war fantasy that begins when a young girl assumes her brother's identity and runs away to a monastery to escape famine, sickness, and violence.
As Zhu Chongba, our protagonist comes of age as a monk and eventually becomes the leader of a band of rebels fighting against the Mongolian army. Zhu Chongba has to decide if he will seize his destiny, and what he's willing to do for power and glory.
The sequel, He Who Drowned the World, will be released in August of 2023.
17. The Jasmine Throne
Tasha Suri's The Jasmine Throne is the first in a trilogy of Indian-inspired fantasy novels following Priya, a former temple child now living as a servant since the temple was destroyed years ago. She finds an unlikely ally in Princess Malini, banished from her palace after she refused to sacrifice herself on a pyre at her brother's command.
Religion fanaticism, sacrifice, and the cost of conquest all play roles in this beautiful and intricate tale. The Oleander Sword picks up where The Jasmine Throne left off, and the conclusion to the series is due for release in 2024.
18. The Unbroken
C. L. Clark's The Unbroken rounds out the "sapphic trifecta." Inspired by North Africa and colonial France, the book explores the tenuous relationship between a colonizing royal and a soldier stolen from her homeland as a child and raised to subjugate her own people.
Forbidden magic and a fight for control of the throne and freedom for the colonies drive this action-packed series. Touraine and Princess Luca return in The Faithless, with the final installment set for 2024.
19. The Priory of the Orange Tree
In a TikTok, Tasha Suri referred to The Priory of the Orange Tree as the "OG" sapphic high fantasy novel. This epic reimagining of the tale of Saint George and the dragon brings together characters from very different backgrounds and beliefs to fight against a dark power rising from the molten center of the earth.
A huge cast of queer characters and intricate world building fill this book with page after page of some of the best fantasy writing you'll ever read. Samantha Shannon has said she plans to write more books set in this world, starting with A Day of Fallen Night, a prequel taking place 500 years before The Priory of the Orange Tree.
You can expect to wait several years before you see another book in the Roots of Chaos series, but there won't be any cliffhangers to scare you off enjoying the first two.
20. Silver in the Wood
Closing out this list is Emily Tesh's atmospheric novella Silver in the Wood. A magical forest sets the backdrop for a budding romance between the wood's guardian, Tobias Finch, and a young scholar named Henry Silver. It's followed by Drowned Country, which takes place two years after the first novella and shows Henry and Tobias navigating the aftermath of the previous book's conclusion as well as their rekindling romance.
Tesh also released her sci-fi debut, Some Desperate Glory, which follows Val as she starts to question the strict and demanding cult she was raised in and journeys outside the space station she calls home for the first time.
Conclusion
Reading LGBTQ+ books during Pride Month can be a fun way to celebrate diversity and show your support for the queer community. However, that doesn't mean you can't enjoy queer books all year long! For even more recommendations, check out my post on banned books.
Want to see more posts like this one? Make sure to sign up for my monthly newsletter and follow me on Instagram!
Featured Image Credit: Unsplash.