Classic books carry several contradictory reputations. They exude timelessness and prestige, but are also known for being dense and pretentious. Some find them inspiring or nostalgic. Others think they're boring and overrated.
One thing's for sure – the unofficial list of classics rarely changes. High school and even university-level English classes tend to recycle the same books through their syllabi. Fortunately, if you're looking for something to read that has the feel of a classic but also features more modern themes and storylines you haven't already heard a dozen times, there are many books from the last fifty years that may fit the bill.
In this post, I've collected some recent novels and memoirs that might be considered "modern classics."
What Makes a Book a Classic?
Defining classic literature can be tricky. There are many opinions out there about what makes a book a classic, and the subject becomes even more complicated when you consider the politics of who gets to make the distinctions between classics and other, less prestigious works. You can't have a truly thorough discussion on the classic literary canon without also talking about the influence of patriarchy, colonialism, and classism.
That said, for the purposes of this post, I'll focus on a few generally agreed-upon traits that a book must have to qualify as a classic. These include:
Lasting cultural influence and relevance. Classic works are often described as "timeless." They remain culturally relevant decades or centuries after they were written, usually because they explore important moments in history or themes and ideas that are considered universal to the human experience. These books also tend to become widely recognized cultural references – think Shakespeare or Hemingway.
Artistic quality. Most people will say that classics must achieve a high level of artistry. Popular commercial books aren't typically allowed the title of "classic," despite their cultural influence. This requires the author to have a strong command of language, and may also involve some unique technical maneuvers. For example, To Kill a Mockingbird examines institutional racism from the point of view of a child. The Color Purple is structured as a series of letters.
A memorable protagonist. It is difficult to achieve either of the other two traits I've mentioned without also producing a main character who captures readers' attention. A classic protagonist is, above all else, relatable. When readers can form a strong connection with the character they're reading about, the book becomes unforgettable.
A more concise definition might be that a classic work of literature is a book, story, essay, or poem that is particularly exceptional.
20 Books Poised to Become Modern Classics
The books mentioned below in some way or another exemplify one or more traits of classic literature. All of them came out within the last fifty years (after 1972), and I've listed them in no particular order.
1. Where the Crawdads Sing (2018)
Where the Crawdads Sing drew considerable attention when it was selected for Reese's Book Club. It tackles themes such as loneliness, human connection with nature, education, and survival.
Written by a former wildlife biologist, this novel includes beautiful descriptions of the North Carolina marshes. It also manages to weave together seemingly disparate genres, combining elements of murder mystery, coming-of-age narrative, nature writing, and even a bit of romance.
Owens' protagonist, Kya, is remarkable for her resilience. Her difficult upbringing elicits sympathy early on in the book, and makes her eventual triumphs even more rewarding.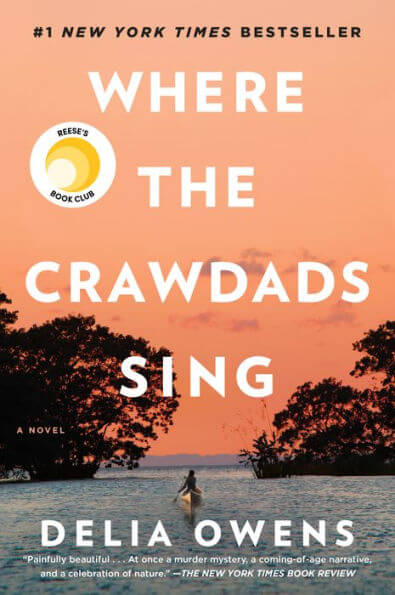 2. Bone Black (1996)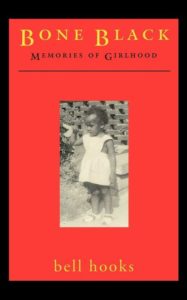 In this lyrical memoir, activist bell hooks explores her childhood and adolescence, tackling themes of sexism and racism. hooks also chronicles the origins of her journey towards becoming a writer and academic after growing up poor in the South.
Broken into powerful vignettes, hooks conveys poignant moments from her early life in a way that packs a punch. She employs a voice full of childlike innocence to shed light on harsh realities.
And throughout this stunning book, hooks weaves her love of reading and the written word. It is a love letter to language and creativity.
3. The Book Thief (2005)
Zusak's popular novel follows Liesel Meminger as she grows up in Nazi Germany. Memorably narrated by Death, the book approaches the events surrounding the Holocaust from a haunting and insightful angle.
The power of books is a central theme in The Book Thief. Liesel learns to read from her foster father and steals forbidden volumes from her town to hide away when soldiers come to burn the texts.
This novel also highlights the heroics of ordinary people in the face of oppression and suffering, the inevitability of death, and the importance of love and friendship when surrounded by hate.
4. Americanah (2013)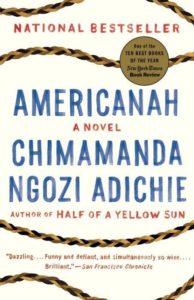 U.S. National Book Critics Circle Award winner Americanah tells the story of Ifemelu, a Nigerian immigrant to the United States, and Obinze, her childhood friend and love interest. They each have unique experiences with migration, class mobility, and race as they navigate the social and political minefields of Nigeria, the U.S., and beyond.
One of the most important facets of the novel is Ifemelu's confrontation with racism in the U.S. after growing up in Nigeria. Her understanding of what it means to be Black as someone who did not grow up making that distinction between herself and others leads readers to examine how race is socially constructed.
Immigration also plays a major role in this novel, making it a timely read in our globalized world.
5. The Woman Warrior (1976)
Maxine Hong Kingston's memoir The Woman Warrior deals with themes of gender and race in the United States from a Chinese American perspective. This book is known for weaving together first person narratives of the author's adult life with Chinese myths and family legends.
Kingston's use of multiple narrative voices reflects the nature of her identity as a first generation Chinese American. Her own experiences contrasted with those of her mother's traditional Chinese upbringing and outlook make for an interesting commentary on how being raised by immigrants shaped her world view.
Another striking facet of this memoir is Kingston's reflection on the "ghosts" of her family, be they the spirits of family members long since passed, figures from Chinese folktales, or the memory of China itself.
6. All the Light We Cannot See (2014)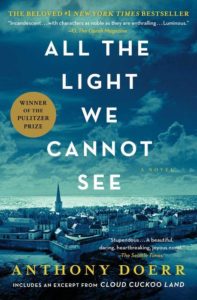 Doerr's Pulitzer Prize-winning novel takes place during World War II. It traces two points of view – that of Marie-Laure, a blind girl living in Paris, and Werner, a German boy obsessed with listening to radio broadcasts from across Europe.
The subject of war and the Second World War in particular are frequent subjects of fiction and non-fiction books alike. However, Doerr's approach is somewhat unique in that he focuses on two individuals with little impact on the outcome of the conflict. They are small players, everyday people impacted by the horrific events surrounding them but ultimately unremarkable. Rather than shining the spotlight on the heroes or villains, Doerr instead reflects on ordinary humans.
Connection and communication are also important themes in this book, showing up in the many ways both protagonists interact with radio broadcasts throughout the novel.
7. The Handmaid's Tale (1985)
Atwood's dystopian novel has recently become a symbol of reproductive rights activists and feminists in the United States and beyond. However, its status as a modern classic can be traced far beyond its current popularity.
In the fictional country of Gilead, the unnamed protagonist navigates dangerous waters as she strives to hold on to her former identity and push back against the patriarchal regime. Apart from the more apparent questions The Handmaid's Tale poses about gender and reproduction, it also examines intricate power structures and how people are willing to cope with oppression as long as there is someone for them to oppress in turn.
The importance of language and storytelling are also explored. The book ends with a section titled "Historical Notes on the Handmaid's Tale," which is presented as a partial transcript from an academic symposium taking place in the year 2195. This epilogue of sorts reveals that the rest of the novel is meant to be a set of tapes discovered to have been created by a handmaid from Gilead. In telling her story, she reclaims some of the power taken from her.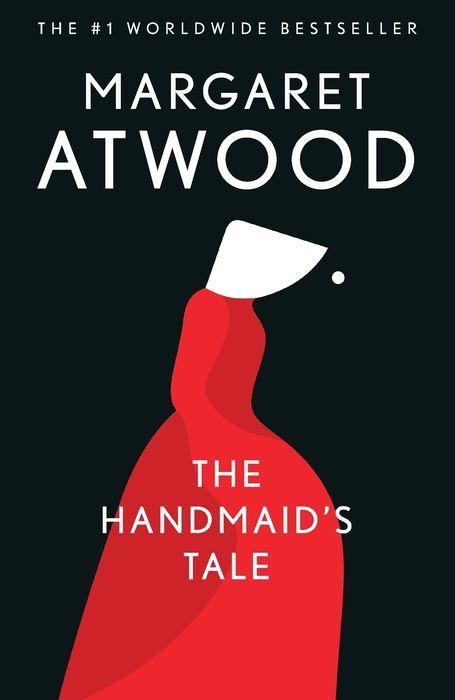 8. Oranges Are Not the Only Fruit (1985)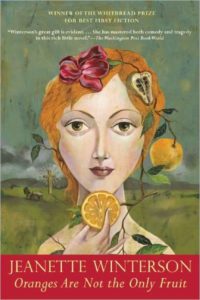 Oranges Are Not the Only Fruit is a semi-autobiographical novel in which the protagonist, Jeanette, juggles her strict religious upbringing and her sexuality. Interspersed with whimsical, fairy-tale-esque chapters that reflect back on the main narrative, this book lends a unique voice to an increasingly common conflict.
Adopted by Pentecostal zealots and raised to be a missionary, a young Jeanette enthusiastically follows the teachings of her church until she falls in love with a girl. Rebuked and abused by church leaders, she has to leave behind the only life she knows and figure out how to become her own person.
A central theme in Winterson's novel is that of the dangers of black and white thinking. In the end, it's the protagonist's ability to see the good and the bad in her past that saves her.
9. Sing, Unburied, Sing (2017)
Sing, Unburied, Sing is a family saga dealing with interracial relationships, loss of innocence, the thin line between life and death, and the echoes of slavery in modern day America. It's narrated by Jojo, a young boy, his mother Leonie, and the ghost of Riche, a friend of Leonie's father from his time in prison.
Due to Leonie's struggle with drug addiction, Jojo becomes a parental figure to his younger sister. He also looks up to his grandfather, who passes on stories about his youth, including his time in Parchman prison. Unethical imprisonment and the forced labor of prisoners are explored through these stories.
In addition to their grandfather's stories, song is an important way Jojo and his sister connect with the spiritual world and their ancestors.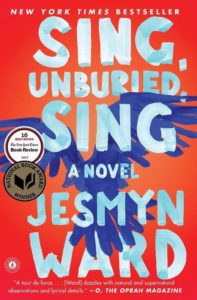 10. The Joy Luck Club (1993)
Storytelling is once again a prominent theme in Amy Tan's novel The Joy Luck Club. Following four Chinese immigrant families living in San Francisco, it features several Chinese parables that the mothers in the book pass on to their daughters as a way of keeping their traditions alive in their new country.
However, the language barriers between the immigrant parents and their Ameircanized children sometimes impede these lessons. The novel explores the way assimilation and Americanization create distance within the families and complicate the identities of first generation Americans.
Fate features prominently in this book as well. The question of whether one's life is pre-determined or if we can make our own destinies rings throughout the chapters.
11. The Things They Carried (1990)
Tim O'Brien based The Things They Carried on the experiences of American soldiers in the Vietnam War. It carefully balances between fiction and non-fiction, drawing from real people and events and casting O'Brien as the narrator and protagonist. The result is a war novel that feels remarkably true to life.
As a result of the author's genre-bending, truth plays an important role in the book. Readers are asked to navigate the murky waters between real events and the "truth" the book seeks to deliver through the use of literary techniques and fictional storytelling.
Although O'Brien made an effort not to be overly political in the writing of his book, The Things They Carried also brings to mind questions of the morality and ethics of war, and what actions are justified in the face of violence.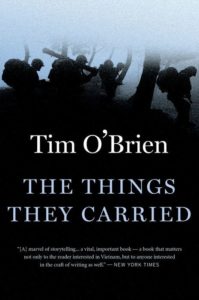 12. The God of Small Things (1997)
Booker Prize winner The God of Small Things deals with forbidden love, the Indian caste system, and sexism. On a large scale, it speaks to the harsh realities of the political situation and history of India. However, as the title suggests, the book often examines these broad topics by looking at small, everyday realities.
Twins Rahel and Estha grow up in a multi-generational household in Ayemenem, India. Their mother's secret affair with a man from a lower caste eventually leads to tragedy, and ultimately rips their family apart.
Roy skillfully captures the voice of the children through various unique techniques. Her artful ordering of scenes that weave back and forth through time makes for a disjointed reading experience that ultimately resolves as details are revealed.
13. The Kite Runner (2003)
Khaled Hosseini's The Kite Runner looks at themes of "friendship, betrayal, guilt, and redemption," as its author has stated. In this novel, Afghan-American writer Amir searches for the lost son of his childhood friend in an attempt to make up for leaving him to face violence alone.
Father-son relationships are also central to this novel. Amir struggles with his father's preferential treatment of his friend Hassan and craves affection. He later becomes the adoptive father to Hassan's son, and must navigate this relationship while also helping the boy work through the trauma he endured at the hands of the Taliban.
Hosseini has mastered the art of telling heartbreaking, gut-wrenching stories set in Afghanistan and the United States. The Soviet invasion of Afghanistan is a motivating influence that leads Amir and his father to leave their country for America, and the Taliban is a threat Amir must face in his quest to retrieve Hassan's son from an orphanage. These key political and historical factors make The Kite Runner an important piece in the canon of American literature.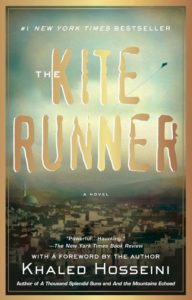 14. The Pilgrim at Tinker Creek (1974)
Annie Dillard's essay collection The Pilgrim at Tinker Creek is notable for its meditation on religion and nature. It's especially focused on suffering and the question of how a benevolent creator could subject creation to pain and cruelty. As she observes the brutality of the natural world, Dillard wonders about the nature of the God that set these vicious cycles in motion.
Watching life begin and end within the ecosystem of the creek near her home brings Dillard to ponder her own mortality as well. However, her morbid contemplations don't prevent her from pursuing curiosity wherever it leads her, or from experiencing awe at the marvels she discovers.
The Pilgrim at Tinker Creek is a twentieth-century Walden, and a vital read for those interested in spirituality and the natural world.
15. Beloved (1987)
Toni Morrison has written several notable novels, including the haunting and heartbreaking Beloved. This book does not shy away from the dark truths of American slavery and the trauma it produced.
The dehumanization of Black people during slavery is a central topic of this novel. Protagonist Sethe experiences horrible treatment at the hands of slave owners, and continues to bear the physical, psychological, and emotional scars from her time as a slave even after she escapes.
Motherhood is the other key theme associated with Beloved. The novel shows how the roles of mother and slave were often pitted against one another, robbing Black women of the opportunity to form deep relationships with their children. It also asks readers to reconsider what love and protection look like coming from a mother.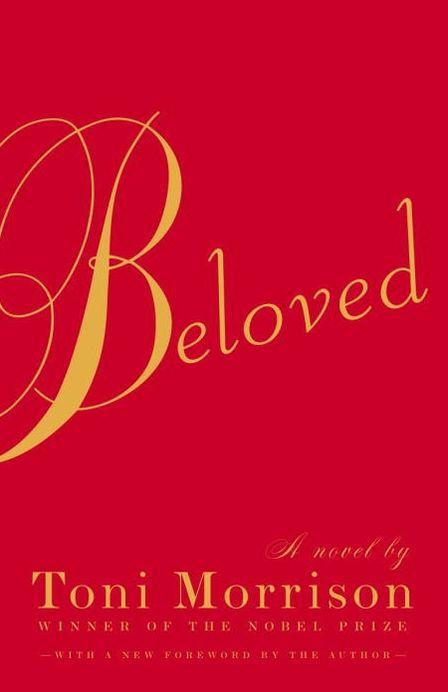 16. The Great Believers (2018)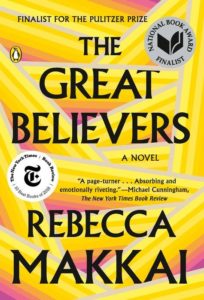 Rebecca Makkai's Pulitzer Prize finalist braids together two narratives – that of Yale, an art gallery director living through the AIDS epidemic in the 1980s, and Fiona, who is attempting to locate her missing daughter in the 2010s. The two protagonists are connected through Fiona's brother Nico, who was also Yale's friend prior to his death.
Grief and mortality are prevalent themes in this novel. The survivors of the AIDS epidemic – both those in the gay community who outlive their friends and the family members of those killed by the virus – grapple with their losses and learn how to move forward.
The value of friendship and found or chosen family is also at the heart of The Great Believers. This is not only the case for the gay men who band together in the face of a deadly threat, but also for Fiona, who breaks with convention to care for her brother's community. The lasting bonds she forms during this time ultimately help her in her search for her daughter and her efforts to repair her family.
17. How the García Girls Lost Their Accents (1991)
How the García Girls Lost Their Accents focuses on four sisters and their experiences coming of age in New York after their family flees the Dominican Republic. Themes of identity and assimilation are prevalent throughout the novel as the sisters try to navigate their new bicultural and bilingual identities.
Several factors contribute to the García sisters' very different perceptions of their lives in New York. As the youngest, Sofía has just one memory of the DR. White-passing Sandra dreams of having a life like those of her American classmates, while eldest sister Carla learns that the English she learned in Dominican classrooms doesn't always translate in the States. Middle child Yolanda juggles her multiple identities in an attempt to find herself amongst them.
Following a reverse timeline, Alvarez explores family and immigration in this character-driven modern classic.
18. Interpreter of Maladies (1999)
Jhumpa Lahiri's Pulitzer-Prize-winning story collection features nine tales about Indian Americans navigating relationships with other people as well as with their own identities. Notably, it strives to show a wide variety of experiences among Indian Americans, featuring newly arrived immigrants as well as some characters who have been removed from India for several generations.
Several of the stories in this collection look at Indian culture in diaspora and how people work to keep their traditions alive in other countries. Communication and community are also recurring themes throughout the collection.
Lahiri's stories seek to explain complex ideas through small moments between characters, making for an illuminating reading experience.
19. The Devil's Highway (2005)
Luis Alberto Urrea captures the dangers and horrors of undocumented migrant crossings from Mexico into the United States. Following the journey of a group of men entering Southern Arizona, The Devil's Highway shows the realities of a subject that many Americans speak about but few really understand.
Urrea's book introduces and humanizes the men who are leaving Mexico for the United States, shedding light on the circumstances that led them to attempt crossing into Arizona in search of financial stability for their families. Ultimately, only twelve of the twenty-six men featured in the book survive the trek.
The Devil's Highway takes a highly politicized narrative and makes it a human one. The detailed descriptions and informative style give readers room to draw their own conclusions while also drawing attention to aspects of undocumented migration that don't often make it into the mainstream news.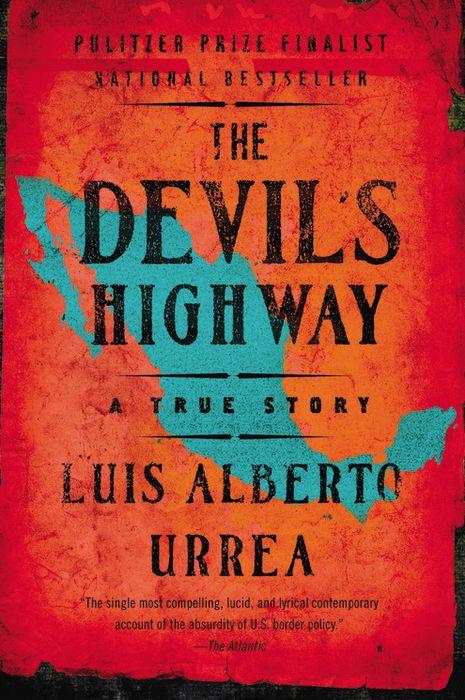 Conclusion
If you're looking for a thought-provoking reading experience but are bored of the standard canon of American classics, these more modern options may strike the right balance between timely and timeless.
Want to see more posts like this one? Make sure to sign up for my monthly newsletter and follow me on Instagram!