The StoryGraph app has been consistently gaining popularity among readers and book lovers. Its detailed graphs and charts, unique reading challenges, and helpful content warnings have made it a favorite GoodReads alternative for those looking to move away from the Amazon-owned platform.
However, there have been a few drawbacks to using StoryGraph. Namely, some users have been less-than-satisfied with how difficult it is to see all the books you've read over time, rather than for a defined period. And, although you can easily mark books as "owned" in StoryGraph, you might find it tricky to view a list of all your owned books or do anything with that data.
In this post, I'll give you a brief overview of how to see all the books you've read in StoryGraph as well as how to view your owned books in StoryGraph.
How to See All the Books You've Read in StoryGraph
To view your read books in StoryGraph, first open the app and tap on the profile icon at the bottom of the screen:
Then scroll to the Read Recently section and tap View All: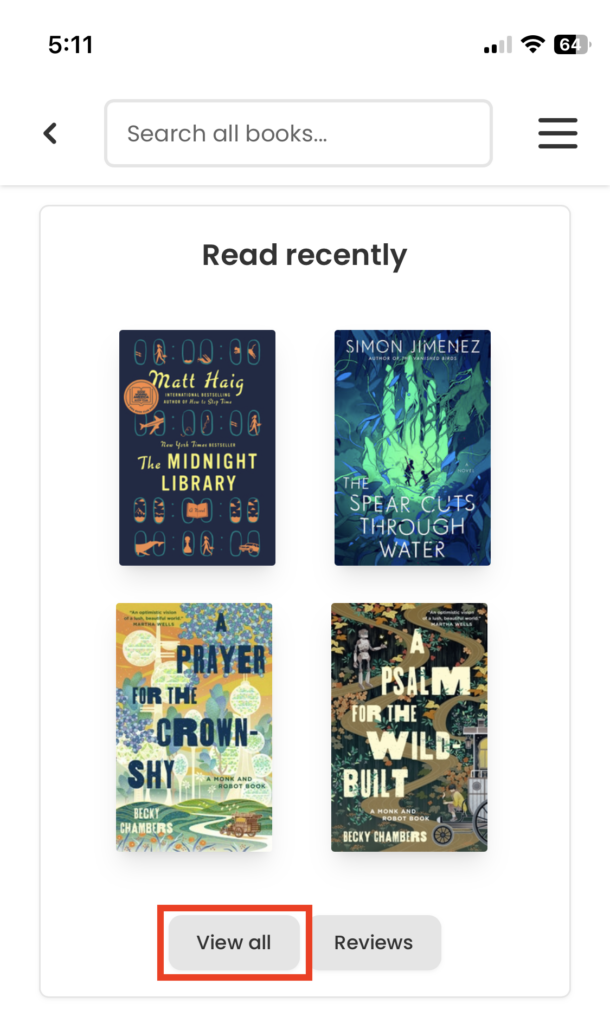 This will take you to your Read Books page, where you can see all the books you've marked as Read in StoryGraph. By default, your most recently read books will be at the top, and your books with no reading date will be at the bottom.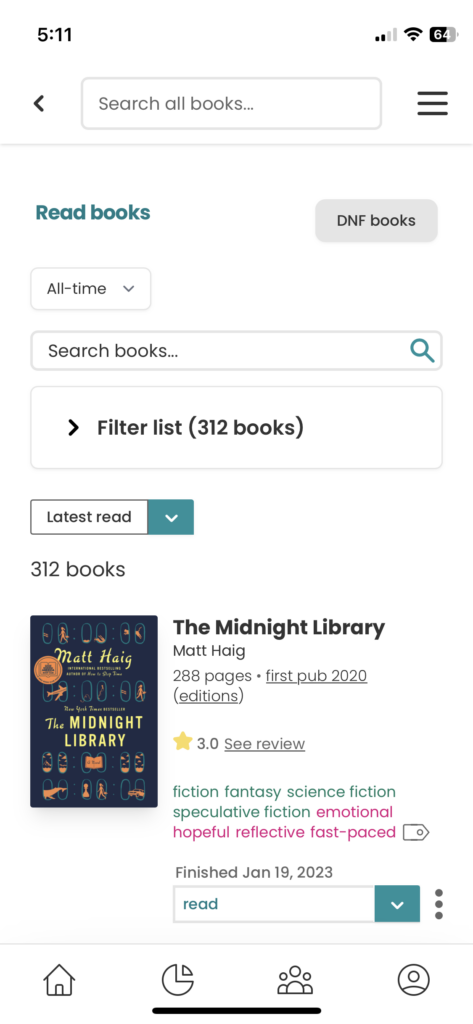 However, you can use the dropdown at the top of the screen to select a year and see the books you read for that time period. You can also use the search and filter options to sift through the books you've read.
How to See All the Books You Own in StoryGraph
Another helpful feature is the Owned Books list. You can access it by again going to your profile in the StoryGraph app and scrolling down to the Owned Books section:
Tap on View All to see the complete list:
StoryGraph includes a search bar and several filters you can use to navigate through all the books you've marked as Owned.
Conclusion
StoryGraph continues to make improvements to its platform to make it more useful to readers. Being able to see all the books you've read in StoryGraph and the option to create a list of all the books you own are super helpful for tracking your reading progress through time and managing your personal library.
If you want to continue to stay up to date on the latest features coming to the app, you can follow the The StoryGraph on Twitter and check out the app roadmap.
Want to see more posts like this one? Make sure to sign up for my monthly newsletter and follow me on Instagram!
Featured Image Credit: Unsplash.